Things I am thankful for:
My Husband. He does so much for me and our family - things many men won't do, but he always does it "to make me happy" he says. That speaks volumes to me.
Our Baby. S/He will be arriving soon and we are so thankful for this privilege to add another person into our family.
My family. I have the best family and family in law and am blessed to be so loved and cared for.
My friends. From all over - i have some pretty awesome friends.
My pups. The loves of my life
My Health.
Our lives. The Husband and I are so blessed in so many ways and while we can moan and groan about things, we know how fortunate we are. Not just on days like Thanksgiving, but on all other days - its always nice to stop and think "i'm pretty damned lucky!"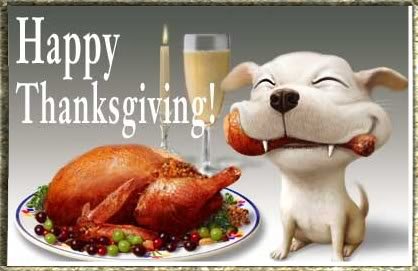 pics on Sodahead
What are you thankful for this year?